Welcome to the Year 6 Homepage

Welcome to the Spring Term!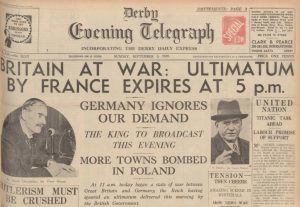 Beyond the Battle lines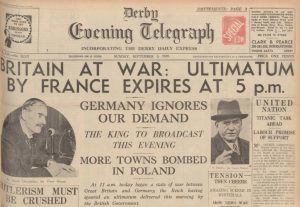 We would like to welcome you back once again to school on the 8th March! We unfortunately still find ourselves in strange and uncertain times at the moment but we can assure you we have lots of things in place to keep us all safe upon our return to school.
During the first few weeks back, we will settle back into our routines and recap on certain aspects of the curriculum that are deemed necessary to allow for progress in the current year. We will continue with out focus on activities that have a positive affect on our well-being and ensure that we are all both happy and ready to learn each day. We will continue with our Spring term topic entitled 'Beyond the Battle lines' where we will learn all about World war 2 in History; plan, design and make ration recipes food and Anderson shelters in D&T, learn about the work of a famous war time artist in Art, investigate the countries involved in WW2 and find out about the life and completing a science unit of work on electricity. Whilst E-safety will continue to be our priority in ICT, we will also be using our ICT to support our earning in other subjects. We will be reading 'The Boy in the Striped Pyjamas' in our Active Read sessions.
IMPORTANT INFORMATION FOR PARENTS/CARERS:
Please ensure ALL items of uniform including coats, shoes, water bottles and lunch boxes are clearly named
Children must come to school wearing their P.E kit on their P.E days - for Year 6, these will be on a Thursday and Friday for the Spring Term (Remember children need to remove earrings and have suitable clothing for the colder days as we will be going outside in all weathers)
They are required to bring in their reading planner, reading book and spelling journal each day. Your child's lunchbox and water bottles must be wipeable.
Reading books can only be changed on a Wednesday and Friday.
If you need to speak to a teacher please book a suitable time at the office or email lutherking@montgomerieprimary.essex.sch.uk
Extended Learning Expectations:
Reading and recording in planners - You need to read at least 5 times a week to become a Star Reader. You can write your own reading comments in your planner and parents/carers can make comments too.
Spellings: these need to be practised regularly in the spelling journal
All other homework is listed every Friday on our Google Classroom page. Homework tasks are to be completed by the following Wednesday.
We are very much looking forward to a great year!
Ms Bolt
Parent Guide to Year 6 (Powerpoint from Meet the Teacher Meeting)
SATs Information/ Revision Guides