Welcome to Barnardo Class!
Spring Term
Our topic for this term is entitled -
What did the Romans do for us?
In our English lessons we will be reading Escape from Pompeii.
Our writing will also be inspired by this historical fiction text along with other quality books taken from our Monty Reads List for year 4.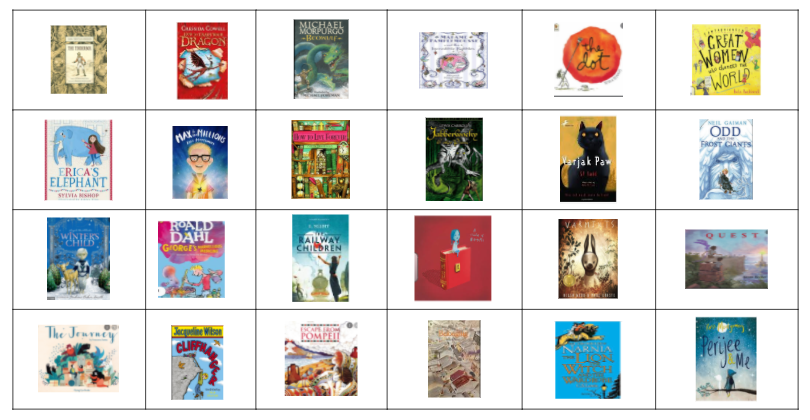 In Maths we will be learning how to multiply and divide 2 and 3-digit numbers and we will be continuing to develop our fluency when reciting times tables. This term our main focus is the quick recall of the 9 and 11 times tables. We will also be learning how to recognise and simplify fractions.

This term our main topic focus will be History. We will be learning about the Romans and what influence they had over Great Britain.
Our Art will be designing and making a Roman shield and in D&T we will be learning how to construct a working torch linked to our Science focus of Electricity.
P.E will be every Tuesday and Friday this term.
IMPORTANT INFORMATION FOR PARENTS/CARERS:
Please ensure ALL items of uniform including coats, shoes, water bottles and lunch boxes are clearly named
Children must come to school wearing their P.E kit on their P.E days (Remember children need to remove earrings and have suitable clothing for the colder days as we will be going outside in all weathers)
If you wish to speak to a teacher please book a suitable time at the office or email barnardo@montgomerieprimary.essex.sch.uk
Extended Learning Expectations:
Reading and recording in planners - You can read both AR books and your Reading for Pleasure book from home or our classroom reading area. You need to read at least 5 times a week to become a Star Reader. You can write your own reading comments in your planner and parents/carers can make comments too.
GPS - Weekly and half terming spelling lists to practise in your Spelling Journal plus a weekly grammar or punctuation task
Lucky Listeners - Please make sure you read the text as much as possible and collect your signatures from your 'Lucky Listeners!'
Maths/Times Tables - You are expected to log on to Times Table Rockstars at least twice a week and you will have a weekly Maths task linked to our class learning. KIRF (Key Instant Recall Facts) to practise
Here's to an exciting new term with lots of fantastic new learning!
Mrs. Hughes, Mrs. Morgan and Mrs. Sparrow - The Year 4 Team!
You can continue to improve your times tables knowledge by using Times Table Rockstars and remember to practise your spellings regularly too.