Autumn Term
Here we go with another exciting year ahead and our first theme of the year will be:
Kings, Queens and Poets
We will be learning about the Tudors and the infamous Henry VIII, reading and writing in the style of William Shakespeare and learning to embroider. In Geography, we will be studying the UK and learning how to use Ordnance Survey maps and in art and design, we will be painting Tudor style portraits and designing and making a banquet fit for a King or Queen! Alongside all of this, we will, of course, be continuing to develop our reading, writing, spelling and mathematical skills.
This term and throughout the year we aim to continue to develop our love of reading and adventurous vocabulary. Remember to read at least five times each week and record a detailed comment about your reading in your planner. I am excited to announce that as a class we have already read over 1.9 million words since the 17th October! WOW!!
P.E will be on a Tuesday and Thursday. Please ensure your child has a fully named P.E kit including trainers/plimsoles and tracksuit for colder weather. Earrings need to be removed on these days. This half term we will be doing yoga on a Tuesday and Tag Rugby on a Thursday. Please bring a full change of kit including a warm tracksuit, change of socks and trainers.
Daily Checklist for Year 5:
Water bottle
Reading book
Planner
Spelling journal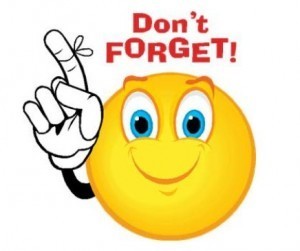 Expectations and Extended Learning:
Reading - Children should be reading at least five times a week. This can include books from home. Please continue to make a comment in your child's planner or your child can write in their own comment. Planners will be checked every Thursday and Star Reader stamps and a raffle ticket will be rewarded if your child has read 5 or more times.
Lucky Listeners Extended Learning - The aim of 'Lucky Listeners is to develop fluency, vocabulary and confidence to read aloud. This will be set on a Friday and due back the following Friday with as many signatures as possible that correspond to the number of times your child has read the text aloud.
Spellings and Times tables - set and tested on a Friday. Please remember to regularly log onto Spelling Shed, Mathletics and Times table Rockstars!
If you have any questions about your child's learning in Class 5 please do not hesitate to ask!
Mathletics https://community.mathletics.com/signin/#/student
Our pupils are also subscribed to the following educational sites and have been given login details for each of them:
Times Table Rock Stars: https://play.ttrockstars.com/auth/school/student
Spelling Shed: https://play.spellingshed.com/#/login