Welcome to Branson Class! We are Year 5!
Spring Term
Welcome to the spring term! We hope you had an enjoyable Christmas break. Thank you so much for all our lovely gifts!
Our theme this term is: Explorers and Stargazers
We will be navigating our way across the oceans to discover the rainforests of Central and South America, where we will study the amazing Amazon river and find out about explorers that dared to visit many years ago… never to return! Linked to this, we will be reading the exciting text: The Explorer by Katherine Rundell and basing our English writing on this and another fabulous book called The Great Kapok Tree by Lynne Cherry.
In Science, we will become 'Stargazers' and learn about the solar system, find out how shadows are created and discover why the moon changes shape.
In Art and D&T, we will get to design and create our very own planet, make models of the solar system from edible materials and study the world-famous artist Vincent Van Gogh to help us recreate his 'Starry Night' masterpiece!
For the first half of this term, our P.E will be football and dance and after the February break, it will be netball and fitness training. Please ensure clearly labelled P.E kits are in school at times and that extra layers are provided such as a tracksuit, as the children will be expected to participate outside. P.E will be on a Monday and Wednesday for the spring term.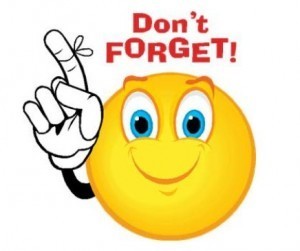 Extended Learning will continue to be set on a Friday and checked/collected in the following Thursday. Please ensure you support your child to complete this necessary part of their education.
Lucky Listeners – this is vital reading for your children to gain knowledge of their topics alongside continuing to develop their vocabulary and reading fluency.
Mathletics– weekly completion of the set assignment
Times table Rockstars – on-going regular practice to aid number fluency
Spelling Journals – weekly spelling lists set on a Friday and tested the following Friday – word search and handwriting sheets to be completed alongside regular practice of the words and writing out definitions if needed.
Common Exception Words – on-going year group words set (words highlighted are to practise) children are tested each half term and children are expected to achieve at least 12 more words each time.
Accelerated Reader reading quizzes and reading for pleasure books - Remember to read at least five times each week and record a detailed comment about your reading in your planner in order for you to receive your Star Reader raffle tickets. (More information to follow on autumn term Star Assessment results and quiz logins)
Here's to another busy but exciting term in Branson Class! Thank you for your continued support, if you have any questions please do not hesitate to ask!
Mrs Hughes, Mrs Morgan and Mrs Sparrow
Daily Checklist for Year 5:
Water bottle
Reading book
Planner
Spelling journal
Mathletics https://community.mathletics.com/signin/#/student
Our pupils are also subscribed to the following educational sites and have been given login details for each of them:
Times Table Rock Stars: https://play.ttrockstars.com/auth/school/student
Spelling Shed: https://play.spellingshed.com/#/login