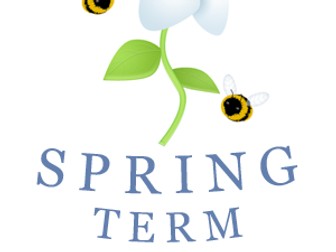 '
We hope that you have had a lovely Christmas break and fantastic start to the New Year! Thank you very much for our Christmas presents.
This term we have plenty of new exciting learning opportunities.
Our theme this term is the, 'Mystery of the Missing Masterpieces.'
The children will investigate who might have stolen precious artwork from a 'famous' art gallery. The class will be creating their own artistic masterpieces to be used as replacements in the art gallery. We will focus on a variety of artists including Georgia O'Keefe, Monet / Turner and Seurant. As we learn how to create art using their styles we will be learning about their stimuli.
We will be exploring the Thames; finding out about the History and about the geographical features. In Science we will continue to learn about Humans and Animals, Light and Shadows and Plants. As the children find out more facts about the different topics, they will be able to discover who the art thieves are. Hopefully at the end of the term, we will have identified the culprits.
At the end of the Spring Term we will be selecting a favourite piece of art to frame and display in our own Montgomerie Art gallery.
English
We will be writing newspaper reports, stories, writing persuasive invitations and reviews and poetry. Please continue to support your child at home when writing, asking them to check their work as they write, looking for spelling mistakes and ensuring they include punctuation.
Maths
We will start the term focusing on multiplication and division. Please look out for new multiplication flashcards coming home for practice. Ensure that your child is completing the maths homework online.
Reading
In active read, we are reading 'Gangsta Granny,' by David Walliams. We will be looking at the plot, relating the jewelry thief to our art robbery. We will identify interesting vocabulary we can use in our own writing and continue to work on inference. Please continue to read regularly at home with your child asking them questions about their understanding and talking about any unusual words.
We are constantly reading as a class through active read, comprehension lessons, independent reading and reading to the teacher (usually every two weeks - this is recorded in your children's jotter, if in school that day.) We regularly review reading levels but we want to ensure that your child is not only fluent in their reading but understands the vocabulary and what is happening in the text. We will then move your child up to the next level when we feel that they are secure in this.
We encourage your child to be able to select books of interest to them which might be at a higher level for the pleasure of reading as well.
P.E kit
Your child should have a P.E kit in school every day. P.E days this term are Monday and Thursday.
If you have any questions or concerns please come to see us.
Mrs Moore - will be teaching on a Monday and Tuesday.
Mrs McCullion - will be teaching on a Wednesday, Thursday and Friday.
Mrs Kneller - will be with Class 3 every morning.
Mrs McCullion and Mrs Moore
Here is a link to our new homework page.